We're excited to be working with Server Technology in providing you the best solutions for your data center. Thanks for visiting and we hope we can guide you in finding the right remote access tools for your environment.
KVM-over-IP and Serial Products
Raritan is a proven technology innovator with a 30+ year history of KVM, serial and remote access solutions. Our five generations of products are in operation in 50,000 locations worldwide. Leverage our technology, expertise and support for your KVM and remote access needs.
Dominion® KX-III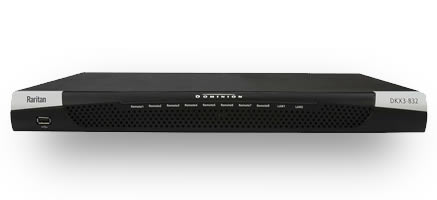 ---
Enterprise IP Switch
High performance KVM-over-IP switches for data centers, labs and server rooms. A single switch can connect to 8, 16, 32, or 64 multi-platform servers and serial devices.
Learn About KX-III
Dominion® SX-II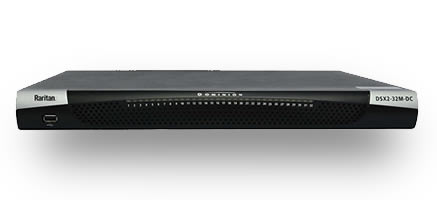 ---
Serial-Over-IP Console Server
Serial-over-IP access and control of serial devices — anytime, anywhere. The SX-II is the most powerful, secure, reliable, and easy-to-use console server on the market.
Learn About SX-II

CommandCenter® Secure Gateway
All-in-one hardware or virtual appliances that consolidate access to PCs, physical servers, virtual servers, KVM switches, and serial console servers.
Learn About CC-SG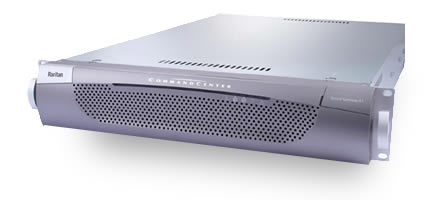 Dominion® KSX-II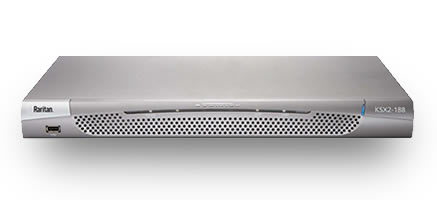 ---
IP KVM and Serial Switch
Combined KVM and Serial Console Server appliance provides secure, remote management to servers, storage, routers, switches and PDUs.
Dominion® KX-II-101 V2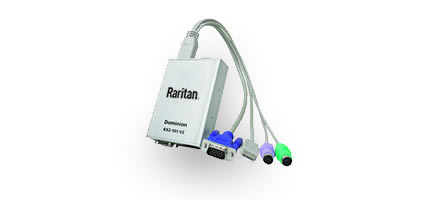 ---
Single Port IP Switch
A single port, KVM-over-IP switch with high res video designed for secure remote access and control of servers outside the data center.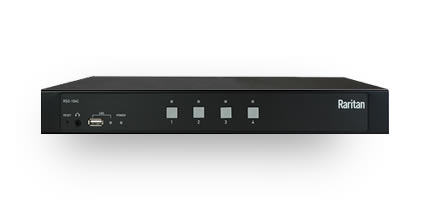 Raritan Secure Switch
---
Desktop access solution for guarding against cyber intrusion for government and military agencies. Certified to meet the requirements of the latest NIAP Protection Profile.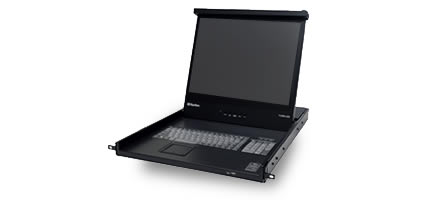 Rackmount Console Drawers
---
Integrated, 1U console drawers for at-the-rack access of servers and KVM switches in data centers, server rooms, and other space critical environments.
ACCESSORIES
---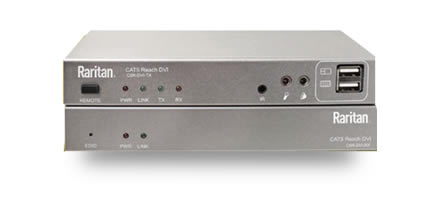 CAT5 Reach DVI
1080p HD video quality and protection remote access to DVI and VGA ports on PCs, Servers or KVM switches.

Learn About CAT5 Reach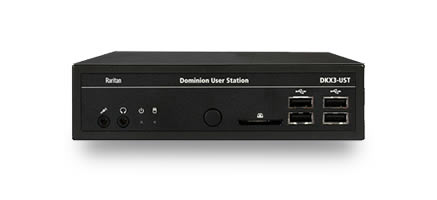 KX III User Station
Standalone appliance for high performance IP access to servers connected to Dominion® KX III switches.

Learn About User Station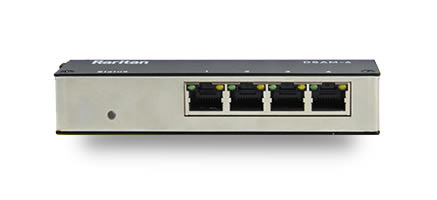 Serial Access Module
Connect and manage up to 8 serial devices connected to a Dominion KX III KVM-over-IP switch.

Learn About DSAM

More Accessories: Computer Interface Modules | Converters and Adapters | Cables
Interested in these solutions? Let's Connect.
---
Complete the form below and we'll reach out to you shortly.
* Denotes a required field.
---
Already Have a KVM Switch?