5 Reasons Government Agencies Rely on KVM Switches
Posted on August 18, 2014 by Chad Conners | Comment (0)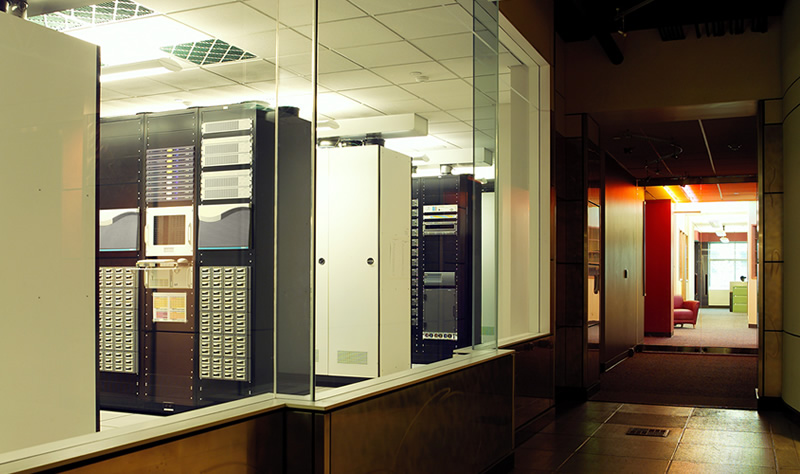 With great data comes great responsibility, and that is why so many government agencies rely on KVM to remotely access and manage their servers.
As data centers grow and cyber threats remain ever present, KVM technology has evolved to offer greater security, accessibility, reliability, scalability, and performance than ever before. Here we consider how each of those dimensions impact data center operations and why KVM switches are the best solution for remote access and control for government as well as other industries.
Security
With continual cyber threats and increased concerns around securing sensitive information, KVM switches have been designed specifically for where security is most critical. For instance, Raritan's KX III KVM-over-IP can display a user-configurable banner message and require acceptance before user login, making it ideal for government, military, and other security conscious customers.
It also features common government and military security mandates like: AES & FIPS 140-2 encryption, Common Access Card (CAC) authentication, and IPv6 networking to ensure your network is protected from unauthorized access.
Accessibility
When it comes to accessibility, KVM truly stands out. There's consolidated access via a single monitor for dozens of servers. What's more, it offers web based access, meaning that a user can access his or her servers at any time without having to install a local client. Users can even use tablets and other mobile devices in the event of an emergency or any other time it is convenient for troubleshooting and remote management.
Reliability
Unlike software based remote access tools, KVM doesn't require the target server to have a running OS, or a working production network. Instead, KVM provides true out-of-band access. KVM also provides BIOS-Level remote access, so that users have the ability "boot-up," "boot-down," or reboot remotely. It's as if you are always onsite.
Scalability
Products like Raritan's Dominion KX III KVM-over-IP provide up to eight users remote access of up to 64 servers. But, for even larger deployments, Raritan's CC-SG centralized server management solution consolidates access to several KVM switches, physical and virtual servers, and even power products like Raritan's intelligent rack PDUs. You'll be able to manage a large portion of your IT infrastructure from behind a single pane of glass and save on hardware and energy costs in the process.
Performance
Enterprise KVM switches can deliver high performance audio and video: Up to 1920x1200 high definition video at 30 frames per second – perfect for intensive streaming applications. And you get at-the-rack performance with virtual media over IP for remote tasks such as software installation, booting, and troubleshooting.
So with military grade security, out-of-band access for reliability, top-of-the-line performance, enterprise scalability, and the ability to access it all anywhere at any time, it's easy to see why KVM is the trusted remote access and control tool for government agencies and other verticals the world over.
Learn more about Raritan's award-winning KVM switches, or take a test drive to see if KVM is the right for your data center.