Posted on December 10, 2013 by Gento | Comment (0)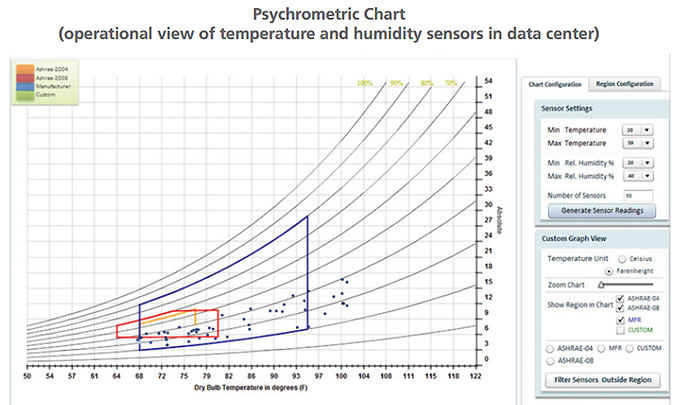 The American Society of Heating, Refrigeration and Air-Conditioning Engineers (ASHRAE) publishes recommended ranges for temperature (65 degrees to 80 degrees F, 18 degrees to 27 degrees C) and relative humidity (20% to 80%).
One of the best ways to understand the relationship between temperature and humidity is to look at a psychrometric chart. The bottom of the chart is dry bulb temperature meaning air containing no moisture. The scale on the right of the chart is the amount of moisture in pounds contained in a pound of dry air. The curves running through the chart are the relative humidity (RH) from 0% to 100%. The temperature scale along the 100% RH curve is the wet bulb temperature.
---
Posted on December 5, 2013 by Gento | Comment (0)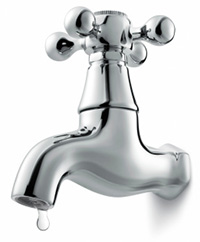 USnews.com published a fascinating article this week, "Some NSA Opponents Want to 'Nullify' Surveillance With State Law"
A group called OffNow plans to turn off the water supply to the Utah Data Center being built for the NSA. Their intention is to use local community law to make life difficult for the local center. After all, when you park a data center in a county, it needs electricity, water, sewer connections, and roadways. Local governments control these services. It could be argued that local governments have less political diversity of opinion. They might be easier to sway.
OffNow's website refers to a local water supply as the NSA's Achilles Heel. It's the prefect description. A massive data center could be crippled because they can't get something as simple as a water connection. Short of trucking the water in, there's really no way around it — they can't lay water pipes through the county. They won't even be able to drill a well without a local permit.
This isolated event raises the specter of political guerrilla tactics in the control of data
These days, we're surrounded by more and more polarizing events. Now, companies and government must plan for future issues that could unite a local community or action group against their data center.
Local companies helping to build the NSA's data center could find themselves facing a boycott. But this kind of action likely won't stop there. Consider how OffNow's actions could inform other action groups:
An online furrier hosted in a particular data center could lead to action against that center
Political candidates could come under attack. Most don't even know where their data is hosted
Energy companies, foreign governments, all must consider where their data is hosted and the possible implications
Just when you thought data center planning couldn't get any more complicated.
---
Posted on December 2, 2013 by Gento | Comment (0)
Macro changes in the data center and how it will effect your business in 2014.
Many businesses are considering moving some or all of their data center infrastructure to colocation. If your company is considering such a move, then granular information about your data center is critical.
---
Posted on November 27, 2013 by Gento | Comment (0)

This past week, while prepping for an interview with Ron Vokoun of JE Dunn, he used a funny phrase that struck us as timely:
Server Huggers, (noun): IT professionals who dread moving their IT infrastructure off site for fear of losing control.
Ron's phrase reminded us of a previous interview that discussed the inevitability of change in self-managed data centers among mid-size companies. In that interview, Joel Bryan, Global Customer Support Manager at Raritan, discussed how data centers must continue to expand in size over the next few years to accommodate increased enterprise demands. Mid-size companies generally move IT infrastructure into colocation facilities for the following reasons:
Excessive Cost
Complicated Expansion
Long Setup Time
When experts in a colocation facility manage your infrastructure, you have infinite room for growth, can set everything up in the click of a button, and spend less for it.
Still, one can understand the need to keep your eye on critical equipment.
To help server huggers cope with separation anxiety, Raritan offers highly effective and innovative tools for remotely monitoring and managing your servers that will give you the confidence to let your servers live a little further away from home.
And when the racks in that colocation facility are fitted with Raritan iPDUs and coupled with Power IQ power management software, you can watch the power efficiency – i.e. health - of each piece of your equipment down to the outlet level.
You can let go now, Server Huggers. We've got you.
Read about Raritan's Data Center Change Management solutions at this link.
Read about dcTrack®, Raritan's award-winning, easy-to-use data center infrastructure management (DCIM) solution that is great for change management in the data center
---
Posted on November 4, 2013 by Gento | Comment (0)
Recently, our own James Cerwinski (2nd from right in this pic) completed a long flight to attend DCD Melbourne to support our team from Australia. James is one of Raritan Americas' DCIM thought leaders.

As an international company, Raritan is wired into the differing needs of data centers around the world. The DCD Melbourne website gave clues to the perceived needs in the data center community of Australia. Here's a snippet from the home page of the Melbourne show:
"As a city with a heritage in telecommunications, finance, technology and services, the data center revolution presents the opportunity to showcase Melbourne's capabilities beyond its borders. Census analysis indicates that Victoria accounts for around one-third of Australasia's asset base and that both new build and refit/refresh will continue to represent key requirements for this market." (emphasis is ours)
Frank Huang, Product Marketing Manager of Raritan Asia Pacific (pic below) takes a more granular view and comes to a similar conclusion.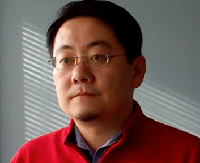 "In the Asia Pacific Rim, a lot of vendors are focused on DCIM space. Most are pushing a total solution rather than building their data centers from the ground up. Roughly 70% of the companies they're targeting are small and medium businesses rather than huge data centers. So their budgets will not allow a total DCIM solution. The solution for most of these companies is a refit/refresh so they can more carefully move to DCIM.
"Raritan has a different approach. While we start with the overall vision of DCIM, we work in a consultative way with the customer's total picture in mind. Often we start with power management."
Learn more about Raritan DCIM solutions
---