Posted on April 3, 2013 by Gento | Comment (0)
Raritan's iPDUs plus Power IQ® Software lead to lower Data Center Opex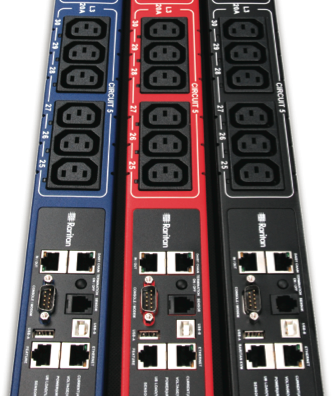 What if, the next time you opened your home electric bill, instead of a lump sum of kilowatt-hours, you found an itemized list of every electrical appliance — down to each and every light bulb—that drew power that month, and how much you're spending to run it? Instead of shrugging and hunting down your checkbook, you would have useful information you could use to drive that bill down.
You would know what it's costing to keep that spare freezer in the basement. You'd know exactly who left the garage light on all night, or if your air conditioner was really living up to its energy star rating. You could take steps to avoid overpaying, enforce family policies, and make smarter purchases.
That's just a glimpse of what can be done now for the data center, with the wealth of information pumped out by Raritan iPDUs. These units continually generate tons of real-time data down to the circuit-breaker or the outlet level, if you need it. In addition to your industry-standard amperage reading, these intelligent strips can push a tremendous amount of granular data through one IP drop. Connected to environmental sensors, they can continually report on temperature, humidity, open-closed contact status, airflow, and CO2 level as well. They can even stream a web cam feed.
Far from being TMI, this data is what empowers you equip every rack with just the right amount of cooling, for example. And that's not small potatoes: According to Gartner, data centers save four percent of their cooling budget for every degree they can raise ambient temperature. A related example: that iPDU can also tell you —with 1% accuracy— how many kwH you're consuming every month to power any particular blade server. And since you're billed in KwH, you've now got an apples-to-apples comparison between consumption and cost, or between different hardware models and configurations.
Knowing which aisles are hot, and which are not
With a clickable, real-time display on the PDU and the capacity for up to eight temperature and eight humidity sensors, you can discover aisle-specific hot spots to more accurately concentrate your cooling. You can determine if there's a systemic problem, or just a vent, for example, that's been blocked by a carelessly placed briefcase. You can keep humidity levels high enough to prevent electrostatic discharge, and low enough to discourage hardware corrosion and with that, early system and component failure.
Raritan's Power IQ software is what takes in all this data from Raritan's, as well as competitors', intelligent PDUs, analyzes it, and makes it actionable. It can aggregate and analyze data across multiple centers in multiple sites, and even generate ODBC-exportable reports.
In my next blog, we'll talk a bit more about Power IQ and Raritan's EMX controller, which allow you to set thresholds, alerts, and generally inject invaluable smarts into one of the dumbest things in your data center—the rack.
Click here to learn more about Raritan's data center power management solutions
Click here to follow our group on Linkedin
---
Posted on April 1, 2013 by Gento | Comments (973)
Hear 40+ Speakers, Including New Industry Voices & Active Data Center Real Estate & Technology Firms
With the combined economic recovery and rapid rise in interest in the data center real estate and technology infrastructure sectors, there could not be a more important forum to separate fact from fiction.
Date: Thursday, April 11, 2013
Location: Santa Clara Convention Center, 5001 Great America Parkway, Santa Clara, CA 95054
Stop by the Raritan table to see the latest power management solutions. You'll be entered into a drawing for a blu-ray player. For more details and to register, please visit http://cre-events.com/dcnorcal2013/.
---
Posted on March 27, 2013 by Gento | Comment (0)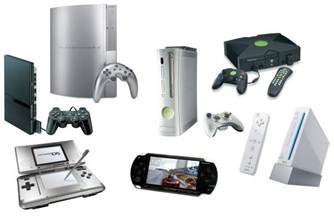 In a recent study by Carnegie Mellon University it is believed that video game consoles cost U.S. homeowners more than $1.24 billion per year. A significant portion of that cost is due to 10.8 terawatt-hours of power consumption (is that right?), according to their study.
We can all agree wasted energy adds up quickly when you have gamers starting at a very young age and continuing into adulthood. No worries, just like anything else there is a solution and believe it or not it is SIMPLE. All you games really need to do is fully turn off the console when you are done. And don't worry, your game will save. It's no longer the days of the Atari 2600 when all your settings and achievements get lost when you power down.
Sony and Microsoft have worked to make their products more energy efficient however;, both the Xbox 360 and PS3 still draw significant power. If gamers choose to let their consoles go into standby mode and not completely power them down as they often do, the game console can continue to consume about 75 watts of power..
To provide the consumer with a better understanding of this high cost and wasted power issue, game console manufactures can create efficiency charts that show the power wasted over a certain period of time if the console does not get completely powered off.
Manufacturers can utilize Raritan iPDUs to implement power efficiency testing methods that can build a framework for game console power utilization efficiency standards.
---
Posted on March 21, 2013 by Gento | Comment (0)
Looking for fast and dependable at-the-rack access to your servers for deployment, administration and maintenance activities? Now with Raritan's T1700-LED Console Drawer, with a LED-backlight LCD display, you can get consolidated access to multiple servers from a single location and get energy savings.
Connecting to your existing analog or digital KVM switches, Raritan's T1700-LED combines video, keyboard and touchpad functionality to enable the use of a single workstation to manage a rack, or multiple racks of servers.
Raritan's T1700-LED is designed with an Energy Efficient LED-backlight LCD display which reduces energy consumption up to 20-50%, over current LCD cold cathode fluorescent (CCFL) back-lit technology. The LED-backlight technology provides for better contrast and brightness, greater color range, and more rapid response to changes in scene and more accurate image rendering for a clean, crisp display.
Download our spec sheet or visit http://www.raritan.com/products/console-drawers/T1700-LED-Console-Drawer to learn more.
---
Posted on March 11, 2013 by Gento | Comment (0)
DoD Public-Key Infrastructure (PKI) is a critical enabling technology for Information Assurance. PKI supports the secure transmission of information across both Non-classified Internet Protocol Router Networks (NIPRNET) and Secure Internet Protocol Networks (SIPRNET), as well as securing local data storage. It is made up of commercial grade hardware and software solutions, and applications developed by the National Security Agency (NSA).
The DoD PKI will enable the Department of Defense and other authorized users to enable network-centric operations to securely access, process, store, transport and use information, applications, and networks regardless of technology, division, or geographic location.
As testing and deployment plans for the new PKI SIPRNet token continue, the requirement for system administrators to adopt and use PKI to access classified systems in the data center quickly becomes a reality, and a significant challenge.
A proven solution to access these classified systems would be a KVM switch with an approved SIPRNet Card Reader. This KVM solution would not only allow the different divisions in the DOD to become compliant with the new PKI directive, but it will also allow users to securely locate, access and control remote systems.
---