Posted on February 24, 2014 by Gento | Comment (0)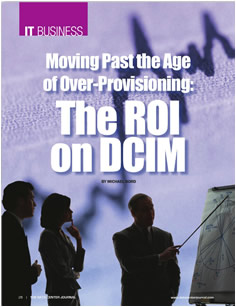 You've been here before — a new enterprise solution comes out of nowhere promising to cut costs, reduce inefficiencies, and increase productivity — and now you're scrambling to figure out if those seemingly intangible value propositions are really something you need, how it all fits into your current system, whether you can ever hope to recoup your initial investment, and what it spells for your career in both the best and worst case scenarios.
Well DCIM isn't that kind of a solution. At its core, there are real, measurable value propositions that are self-evident to any data center employee: Efficient energy consumption, effective infrastructure management, and maintaining high availability. They're three of the most resource intensive problems in the data center. It doesn't take a genius to figure out how to solve them; it just takes the right tools. And that's where the payoff for DCIM is high.
DCIM is the embodiment of those common sense best practices, aided by technology. It's the answer to the black box you experience every time you want to find out how much energy you're consuming, how much capacity you have, and how much is being wasted. It also carries other benefits for dynamic data centers with frequent application rollouts, multivendor server management needs, and those looking to institute an effective chargeback system.
But how does a DCIM solution work to actually address these areas? Read Moving Past the Age of Over-Provisioning: The ROI on DCIM to understand how DCIM tools streamline and automate your operations and the level of return you can expect on your investment.
Read Moving Past the Age of Over-Provisioning: The ROI on DCIM
---
Posted on February 12, 2014 by Gento | Comment (0)

Raritan is proud to announce the Dominion KX III, our new line of next-generation digital KVM switches providing BIOS-level remote access and control of PC's and servers. Containing all of the features of the Dominion KX II, the KX III is the industry's highest performing KVM-over-IP switch.
---
Posted on February 10, 2014 by Gento | Comment (0)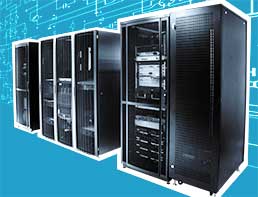 Data Center operations best practices call for a strategic approach to balancing IT service delivery and cost efficiency. With the growing complexity of data centers from the demand for new service offerings and the sheer amount of physical compute, network, and storage required to provide those services, Data Center Managers are quickly realizing that manual tools, such as excel spreadsheets and Visio diagrams, are no longer an effective way to manage their Data Centers. Instead, sophisticated data center infrastructure management (DCIM) tools that measure, monitor, and provide a best practices operations framework are needed.
---
Posted on February 3, 2014 by Gento | Comment (0)

Managing a data center and therefore Data Center Infrastructure Management (DCIM) is by nature complex. Each vendor has a slightly different twist on the definition and no two data center operations managers are the same — each may require different pieces to best manage their facilities and IT infrastructure. With these sometimes divergent viewpoints no one vendor may exactly match the needs of each organization. Understanding what you want from your DCIM implementation will be key to choosing the right data center tool vendor and having a "successful" deployment.
---
Posted on January 14, 2014 by Gento | Comment (0)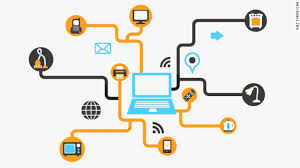 Photo by CNN
By now you're no doubt aware of the hype surrounding the Internet of Things (IoT) following this year's Consumer Electronics Show in Las Vegas. Cisco's CEO has estimated that its cumulative economic impact will be in the neighborhood of $19 trillion by the year 2020 (Yes, that is a 19 followed by a dozen zeroes). And as far as the cultural impact, predictions have it falling nothing short of turning what is currently considered science fiction into everyday reality. But what is IoT exactly, and how will it come to affect the data center over the next decade?
---